How to change the heading and footing of system messages?
Managing the content and look of messages sent by the shop is possible in the Configuration menu - & gt; Email templates.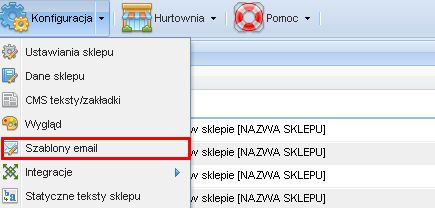 To change the permanent elements of messages, such as headers and footers, find the "Footer and header for all emails" section in the list.

After clicking on the pencil icon next to the selected template, a graphic editor will be launched to manage the content and look of the selected element.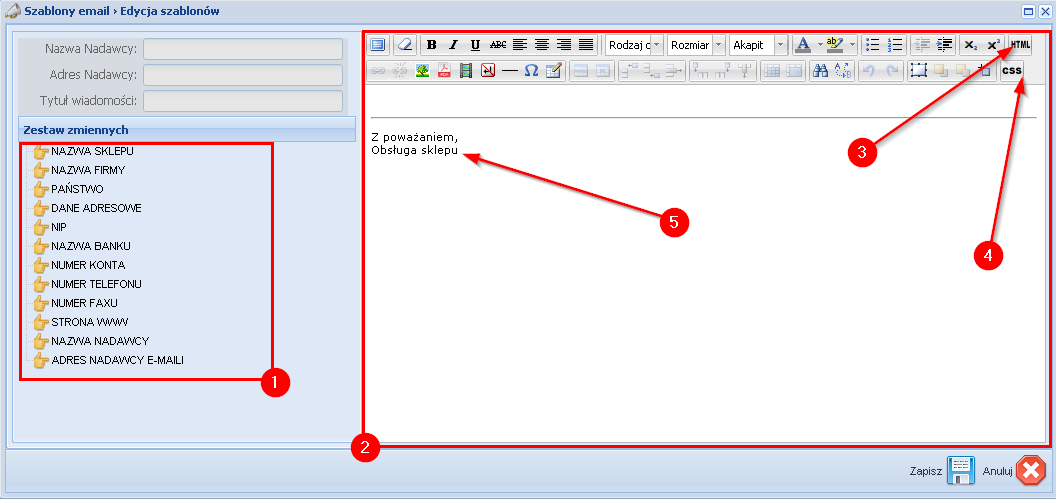 p >
When editing the content and look of a message, you can use system variables (1) that retrieve information about the shop, orders or customer and place them in the body of the message. Editing the look of components is possible through a visual editor (2), using HTML (3) or through CSS (4) styles. The introduced changes automatically appear in the editor window - exactly in the same form in which they are sent to the client later.