How to add new currency to the shop?
Add a new currency in the shop from the Configuration menu - & gt; Currencies - & gt; Add (1). In the edit window (2), select the currency the shop will use, mark whether the course should be fixed or automatically updated (3) and the multiplier (price multiplier) in the shop for the given currency (4) - a detailed description of the conversion function and update the course is available in the help menu (5).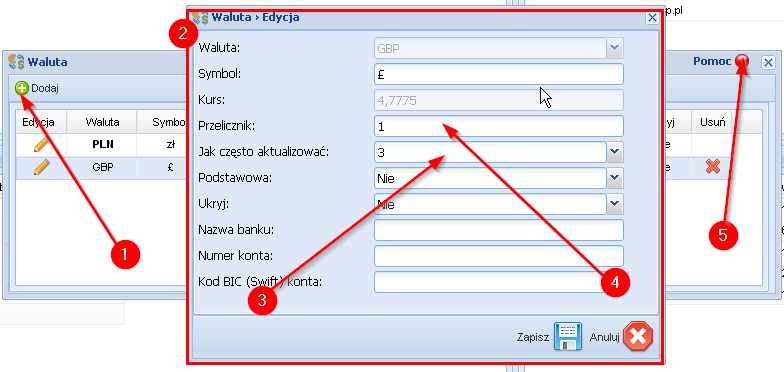 Additionally, it is possible to set the currency as the primary one in the shop (1) - so that according to it will be converted product prices for other currencies, the base currency can not have a conversion rate, nor is there a rate. At this point, you can also define information that will be sent to customers in the event of selecting a payment to the account as a form of delivery (2). After making changes, edit should be confirmed with the Save (3) button.